Oncoplastic Breast Reconstruction in NJ
Oncoplastic reconstruction combines traditional breast cancer surgery with reconstructive plastic surgery. Your tumor is completely removed by your breast surgeon through a lumpectomy. In the same procedure, I reshape the remaining breast tissue to help you preserve a more natural breast appearance and restore symmetry to your breasts. You can be confident in your cancer treatment and how you look and feel after your surgery.
Schedule a consultation by calling (973) 736-5907 or complete our online form to learn more.
Oncoplastic Reconstruction Before and After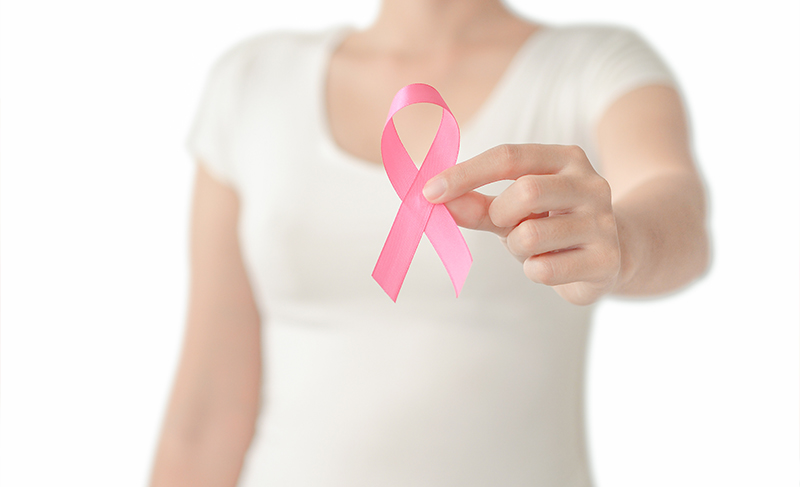 Oncoplastic Breast Reconstruction Candidates
Women who are good candidates for oncoplastic breast reconstruction have smaller tumors in their breasts, have larger-sized breasts, and choose to have a lumpectomy. You may not be a good candidate for oncoplastic reconstruction if you have smaller breasts or had more than one lumpectomy. The location of your tumor may also play a factor in determining if this procedure is best for you.
Meet Scott SpiRo, M.D., F.A.C.S.
I am a board-certified plastic surgeon specializing in breast cancer reconstructive surgery and cosmetic procedures of the breast, body, and face. To me, every patient is unique and deserves results tailored to their concerns. You can understand my approach to care by reviewing the testimonials and before and after galleries on this site and learning about the many "Top Doctor" awards I have won.
Art is my other passion, and my artist's vision guides my work as a surgeon. I have done technical illustrations for many journal articles, book chapters, and patient resource pamphlets for national societies. I am also an accomplished painter, sculptor, and photographer. When you visit our office, you'll see a gallery of reproductions of many of my pieces in oil, graphite, and photography.
What to Expect During an Oncoplastic Breast Reconstruction Consultation at Spiro Plastic Surgery
During your oncoplastic breast reconstruction consultation, I will talk to you about your medical history, previous surgeries, and surgical goals. I will also evaluate your general health and examine your breasts' shape and size, skin quality, and nipple and areola placement. I will talk to your oncologist thoroughly before the procedure to determine the best course of action for your reconstructive surgery. My team and I will also go over with you any potential risks or complications of the procedure.
How to Prepare for Oncoplastic Breast Reconstruction
I may ask you to get further lab testing, adjust your current medications, and avoid anti-inflammatory medication to prepare for your oncoplastic reconstruction. If you smoke, vape, or use any nicotine, cannabinoid, and/or ADHD medication, you must be willing to stop for several weeks before and after your surgery.
You will also need to make arrangements for someone to drive you home after your overnight stay in the hospital.
Oncoplastic Reconstructive Breast Surgery in NJ
During oncoplastic reconstruction, your surgeon performs a lumpectomy to remove your tumor, a small amount of surrounding tissue, and possibly nearby lymph nodes to ensure all cancerous cells are taken out of your breast. After the tumor is removed, I will immediately reshape the remaining breast tissue to reconstruct the appearance of your breast, camouflaging any defects left by the lumpectomy. While reconstructing your breasts, I may also perform a breast reduction or breast lift on the opposite side to make both breasts look even and natural, creating a more attractive breast shape.
Oncoplastic Breast Reconstruction Recovery
Following your procedure, you may likely not need to stay overnight in the hospital. I will put surgical drains in place and put you in a surgical bra to reduce swelling. Recovery time for oncoplastic surgery is four to six weeks, however, most patients are able to return to work in two to four weeks. Strenuous activities should also be avoided for four to six weeks. Most daily activities can be resumed within a couple of weeks of your surgery. Within weeks your swelling will subside, and your scars will be nearly unnoticeable, resulting in breasts that look and feel natural.
Request Your Consultation with Dr. Spiro today!