Breast Reconstruction with Tissue Expander in NJ
Women who choose to have their breasts reconstructed after a mastectomy have several options, including breast reconstruction with tissue expanders followed by implants. During the procedure, I use temporary tissue expanders, which are implantable and expandable devices, to stretch the breast skin and chest wall muscles over months. The tissue expanders create space for permanent breast implants that will be inserted during a secondary surgery. I have 27 years of experience performing breast tissue expander procedures, helping women with breast cancer get back their natural breast appearance.
Schedule a consultation by calling (973) 736-5907 or complete our online form to learn more.
Tissue Expansion Breast Reconstruction Before and After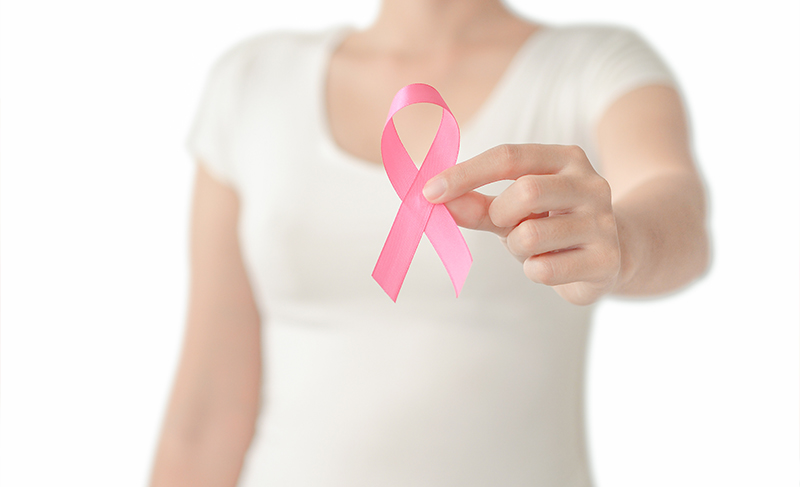 What is a Tissue Expander?
A tissue expander is an empty breast implant. I have a unique approach to rapid, safe implant expansion. I fill it first with air repeatedly in three to four weeks over several office visits. Air is light and more easily tolerable than saline. I then switch out the air for saline around one month after mastectomy to expand the skin until it reaches the breast size you desire. The device has silicone outer shells with either an internal valve or external port to inject the saline into the expander. The tissue expanders are not meant to be permanent and are removed in a second surgery and replaced with permanent breast implants.
Meet Scott SpiRo, M.D., F.A.C.S.
I am a board-certified plastic surgeon specializing in breast cancer reconstructive surgery and cosmetic procedures of the breast, body, and face. To me, every patient is unique and deserves results tailored to their concerns. You can understand my approach to care by reviewing the testimonials and before and after galleries on this site and learning about the many "Top Doctor" awards I have won.
Art is my other passion, and my artist's vision guides my work as a surgeon. I have done technical illustrations for many journal articles, book chapters, and patient resource pamphlets for national societies. I am also an accomplished painter, sculptor, and photographer. When you visit our office, you'll see a gallery of reproductions of many of my pieces in oil, graphite, and photography.
Breast Reconstruction Tissue Expander Candidates
Tissue expander surgery stretches healthy skin to provide coverage for a permanent breast implant. Good candidates for the breast reconstruction tissue expander procedure are women who need additional skin to accommodate a new implant, restoring their natural breast appearance after a mastectomy. Ideal candidates also have a positive outlook and realistic expectations for the outcome of the surgery.
What to Expect During a Breast Reconstruction Tissue Expander Consultation
During your breast tissue expander consultation, I will talk to you about your medical history, current medications, previous surgeries, and surgical goals. I will examine your breasts' shape, size, skin quality, and the placement of your nipples and areolas. I will discuss the procedure with you and your placement options and help you decide on an appropriate breast shape and size for your tissue expander surgery and breast implant exchange surgery. My team and I will also go over any potential complications that could occur during both procedures.
How to Prepare for Breast Reconstruction with Tissue Expanders
I may ask you to get additional lab testing, adjust your current medications, and not take anti-inflammatory medication, such as aspirin, to prepare for your breast reconstruction tissue expander procedure. If you smoke, vape, or use any nicotine, cannabinoid, and/or ADHD medication, you must be willing to stop for several weeks before and after your surgery. I will also ask you to make arrangements for someone to drive you home after your stay in the hospital.
Breast Reconstruction Tissue Expander Procedure in New Jersey
In most cases, a mastectomy and tissue expansion breast reconstruction are performed simultaneously. Your surgeon performs a mastectomy first to remove your breast tissue. After your mastectomy, I will perform your breast reconstruction surgery, starting with a tissue expander. I perform the breast tissue expander procedure using a hybrid method of reconstruction which is partially submuscular and partially pre-pectoral. During the submuscular portion, I make a pocket under your pectoralis muscle in your chest and join it with a tissue graft acellular dermal matrix, which improves shape. Your muscle acts as a barrier between your skin and the tissue expander covering the upper 1/3 to 1/2 of the expander. Once I place the tissue expander under the muscle, I fill it with air initially.
Breast Reconstruction with Tissue Expanders Recovery
After your surgery, drains are placed near or below your incisions to collect fluid. Once drains are properly placed, a gauze dressing is placed over your incision site. You will have to wear a surgical bra to keep the dressings in place. You will feel some discomfort after surgery, which gradually gets better with prescribed medication and a regional pain block that decreases discomfort around the incision. Your drains are removed one to two weeks after surgery.
What to Expect During Tissue Expansion
Once you have recovered from your mastectomy and breast tissue expander surgery, the air is initially injected into your expander to stretch the surrounding tissues and create space for a breast implant. Saline is usually injected four weeks after your initial surgery. You will have a tissue expansion appointment every week or every other week over the next two months. After each tissue expander fills, your reconstructed breasts will become larger in size, but your breasts will not take their final form until permanent implants are placed in your breasts. You may feel some tightness and fullness in your breasts after each expansion, but this usually subsides within a few days.
How to Stay Comfortable Between Tissue Expansions
Breast tissue expansions can feel uncomfortable, but there are different things you can do to be as comfortable as possible between tissue expansions.
Avoid strenuous activities or exercise such as jumping or running
Avoid strength-training exercises that will tighten your chest muscles
Wear loose tops that won't rub against your breasts
Wear soft and supportive bras that do not have underwires
Replacing Tissue Expanders with Implants
Once you have completed the tissue expansion process, I will schedule you for your tissue expander implant exchange surgery. During this procedure, I remove the tissue expander and insert permanent breast implants. I generally perform this surgery three months after your expansion is complete to let your skin heal. The surgery takes about one to two hours per side, and you are able to leave the hospital that same day. However, if you are receiving radiation therapy as part of your breast cancer treatment, I prefer that you have it while the tissue expander is in. This way, scar tissue caused by radiation can be removed before inserting the final breast implants. Once you have had your exchange surgery, you will start to see a more natural breast shape and size that fits your body during your recovery.
Request Your Consultation with Dr. Spiro today!