Tram Flap Reconstruction in NJ
TRAM (transverse rectus abdominis) is a muscle in your abdomen that sits between your waist and pubic bone. A flap of this skin, fat, and a majority of the underlying rectus abdominis muscle in your lower abdomen are used to reconstruct the breast in a TRAM flap reconstruction. I perform TRAM flap procedures to help rebuild and restore the shape of your breasts after a mastectomy as part of breast cancer prevention or treatment.
Schedule a consultation by calling (973) 736-5907 or complete our online form to learn more.
Breast Reconstruction TRAM Flap Procedure Gallery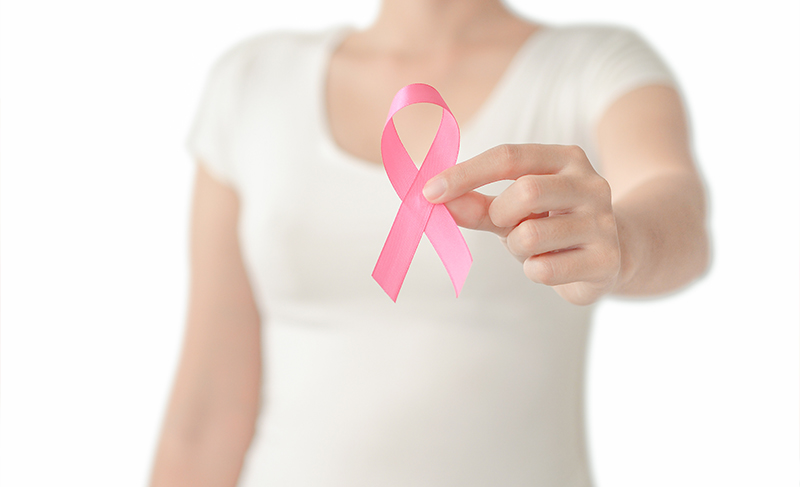 TRAM Flap Surgery Candidates
Ideal candidates for TRAM flap surgery are women who have had a single or double mastectomy to treat breast cancer and who have enough fat and tissue in the abdomen to support the procedure. Good candidates should also have no medical conditions or other illnesses that may delay the healing process, as well as reasonable expectations for the outcomes of surgery.
Meet Scott SpiRo, M.D., F.A.C.S.
I am a board-certified plastic surgeon specializing in breast cancer reconstructive surgery and cosmetic procedures of the breast, body, and face. To me, every patient is unique and deserves results tailored to their concerns. You can understand my approach to care by reviewing the testimonials and before and after galleries on this site and learning about the many "Top Doctor" awards I have won.
Art is my other passion, and my artist's vision guides my work as a surgeon. I have done technical illustrations for many journal articles, book chapters, and patient resource pamphlets for national societies. I am also an accomplished painter, sculptor, and photographer. When you visit our office, you'll see a gallery of reproductions of many of my pieces in oil, graphite, and photography.
What to Expect During a TRAM Flap Consultation
During your TRAM flap reconstruction consultation, I will examine your breasts and evaluate your abdomen for the procedure. Before your tramp flap surgery, I will consult with you about your health, medical history, and previous surgeries. Together we will develop a plan that provides you with the best surgical options to prevent or treat your breast cancer and reconstruct your breasts. My team and I will also go over any potential risks that could occur during or after surgery.
How to Prepare for TRAM Flap Reconstruction
I will give you pre-operative instructions for you to follow before your procedure. I may ask you to adjust your current medications, stop taking anti-inflammatory medication, and get additional lab testing to prepare for your TRAM flap surgery. If you smoke, vape, or use any nicotine, cannabinoid, and/or ADHD medication, you must be willing to stop for several weeks before and after your surgery.
I will also ask you to make arrangements for someone to drive you home after your hospital stay.
There are two main types of breast reconstruction TRAM flaps procedures I perform depending on your surgical treatment.
In a free TRAM flap, I cut blood vessels, fat, skin, and muscle from the wall of your lower abdomen and move it up to your chest to rebuild your breast. I carefully match and reattach the blood vessels of the flap to the blood vessels in your chest under a microscope. This procedure is also referred to as a "muscle-sparing" free TRAM flap, meaning I use only part of the rectus abdominis muscle for the flap instead of a large portion of the muscle. You may have a quicker recovery and a lower risk of losing abdominal muscle strength if you undergo a free TRAM flap since only part of the muscle is taken out.
In a pedicled TRAM flap, I cut a large section of blood vessels, fat, skin, and muscle from your lower belly wall and move it under your skin up to your chest to reconstruct your breast. The blood vessels of the flap remain attached to their original blood supply in your abdomen. Pedicled TRAM flaps are also referred to as muscle-transfer flaps since they use a large portion of the rectus abdominis muscle. Recovery time for a pedicled TRAM flap can take a little longer than a free TRAM flap since more muscle is used to form the breast.
TRAM Flap Reconstruction Recovery
It takes about six to eight weeks to recover from a tram flap reconstruction. After your surgery, you will be moved to the recovery room, where you will stay in the hospital for about two to four days. I will place drains in your reconstructed breasts and in your abdominal donor site, putting you in a compression girdle to wear for six weeks to reduce swelling and bruising. My team and I will also give you specific instructions to follow for your recovery, including how to take care of your incision sites. Since you had surgery on your chest and abdomen, it may take you longer to recover from tram flap surgery. You may find it difficult to sit down or get up from sitting due to your abdominal surgery, but I can show you how to use your other muscles to compensate until your abdominal muscles heal. I usually recommend that you avoid strenuous activities and heavy lifting for about six weeks after your procedure. However, once your breasts have fully healed, you will see a dramatic improvement in the appearance of your breasts.
Request Your Consultation with Dr. Spiro today!