Breast Reconstruction in NJ
If you have had a mastectomy as part of your breast cancer treatment, you may want to choose breast reconstruction surgery to restore and rebuild your feminine figure. I can perform breast reconstruction using implants or tissue from your body, either soon after your mastectomy or much later. My team and I offer compassionate care to our patients who have battled breast cancer, hoping to empower our patients who are true fighters. 
I have 27 years of experience performing breast reconstruction surgery, creating natural and beautiful breasts that exceed my patients' expectations. Breast reconstruction is a highly customized procedure, and, to me, every patient is special and unique. I infuse an artist's vision with every surgical plan and procedure to optimize each result. Patients have come from more than 25 states and 17 different countries for our surgical treatment, seeking a positive, life-changing influence. Schedule a consultation by calling (973) 736-5907 or complete our online form to learn more.
Breast Reconstruction Gallery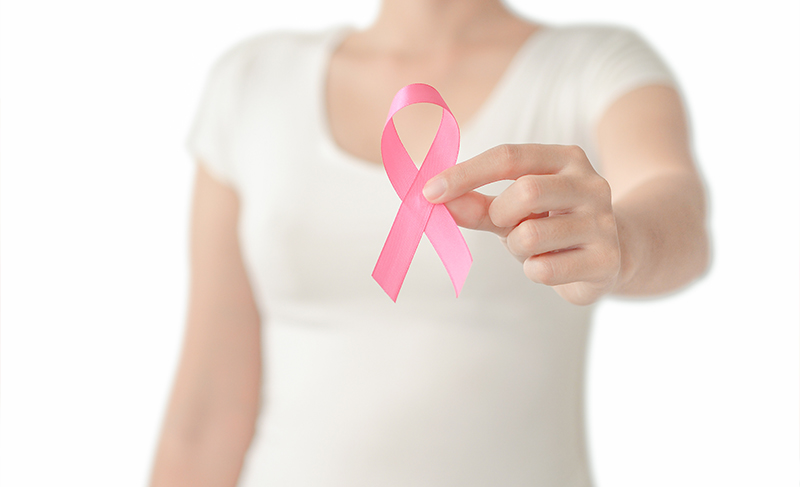 Breast Reconstruction Candidates
Women who are looking to rebuild their breasts after a mastectomy are good candidates for breast reconstruction surgery. 
Ideal candidates also share the following qualities:
Do not have additional medical conditions that may affect healing

Have a positive outlook

Have realistic expectations for their procedural outcomes 
It's crucial to note that breast reconstruction does not restore feeling to the breast or nipple. The skin may become more sensitive to touch over time, but not as much as it was before surgery.
What to Expect During a Breast Reconstruction Consultation at Spiro Plastic Surgery in NJ
During your consultation, I will talk to you about your medical history, current medications, prior surgeries, and surgical goals. I will also evaluate your general health, examine your breasts, take measurements of your breasts' shape and size, and evaluate the skin quality of your areolas and nipples. My staff and I will review your breast reconstruction options with you and explain likely outcomes and potential risks and complications.
Request your breast reconstruction consultation with Dr. Spiro today!
Meet Scott SpiRo, M.D., F.A.C.S.
I am a board-certified plastic surgeon specializing in breast cancer reconstructive surgery and cosmetic procedures of the breast, body, and face. To me, every patient is unique and deserves results tailored to their concerns. You can understand my approach to care by reviewing the testimonials and before and after galleries on this site and learning about the many "Top Doctor" awards I have won.
Art is my other passion, and my artist's vision guides my work as a surgeon. I have done technical illustrations for many journal articles, book chapters, and patient resource pamphlets for national societies. I am also an accomplished painter, sculptor, and photographer. When you visit our office, you'll see a gallery of reproductions of many of my pieces in oil, graphite, and photography.
Breast Reconstruction Surgery Options
I use several reconstruction techniques to restore your breasts to a more natural appearance and size. The choice will depend on your body type, the cancer treatments and type of mastectomy you received from your oncologist, and your desired outcome.
Latissimus Flap Breast Reconstruction With Implants
Latissimus flap reconstruction with implants is a superior option for women who prefer to wake up from a mastectomy with a completed or near-completed breast reconstruction. It is specifically beneficial for women who have had a breast lift, reduction surgery, or implants before needing a mastectomy. I use the latissimus muscle and skin flap to form a new breast, creating an internal bra out of muscle as a stable pocket for the implant. The results can be aesthetically superior to all other reconstruction methods, and though it leaves a scar on the back, patient satisfaction is extremely high.
Tissue Expander Implant Reconstruction
A tissue expander implant reconstruction is the most common method used to reconstruct a breast after a mastectomy. It involves placing a temporary implant device into the mastectomy space. Filling the tissue expander over time prepares the skin for placement of the final implants.
I generally place air in my expanders to allow for a more rapid expansion, switching out the air for saline at the end of the expansion process. I use thin sheets of AlloDerm (a form of acellular dermal matrix) combined with pectoralis muscles for partial muscle coverage, which allows for quick expansion and better shaping. At the second stage of the procedure, I remove this allograft and replace it with a thicker sheet of AlloDerm to refine the breast shape.
Oncoplastic Breast Reconstruction
Oncoplastic breast reconstruction is the use of local tissues to reconstruct a breast that is undergoing a lumpectomy or partial mastectomy. During oncoplastic reconstruction, I sculpt the remaining tissue to realign the nipple and areola to restore a more natural breast shape. I also modify the other breast to create symmetry.
I use a TRAM flap reconstruction to recreate a breast using abdominal tissue. I can perform this procedure immediately after a mastectomy or at a later point of your choosing.  TRAM flap reconstruction surgery includes moving a section of your abdominal muscle, fat, and skin, up to your chest to create a new breast, while maintaining the repositioned tissue's blood supply.
Some surgeons see a downside in a TRAM flap reconstruction, stemming from the amount of muscle used to build the breast and the potential for abdominal wall weakness from moving muscle. However, since I have extensive experience with tummy tucks, my abdominal portion of the TRAM flap is very strong and quite aesthetic. While some surgeons consider reconstruction with abdominal tissue as an afterthought, I use it as an opportunity to create enhanced aesthetics.
Preparing for Breast Reconstruction Surgery
To prepare for your breast reconstruction surgery, you may need to adjust certain medications, get additional lab testing, and avoid anti-inflammatory drugs or supplements that may increase bleeding. If you smoke, vape, or use any nicotine, cannabinoid, and/or ADHD medication, you must be willing to stop for several weeks before and after your surgery.
You should also arrange for a family member or friend to pick you up after surgery, as you may not be able to drive.
Breast Reconstruction Surgery Recovery
Following your surgery, I will apply gauze or bandages to your incisions and provide you with a support bra to help minimize swelling and support your breasts as they heal. My staff and I will also give you specific instructions to follow, including medications to apply or take, how to care for the surgical sites, concerns to look for, and when to return to my office for follow-up appointments. Healing may take several weeks, depending on your chosen procedure, but you can usually resume your usual activities within six to eight weeks. After the swelling subsides, you will see an improved breast shape, size, and symmetry.
Breast Reconstruction FAQs
Breast Reconstruction Plastic Surgeon in New Jersey